Being a Purina Certified Expert Dealer means that we offer a complete line of quality Purina feed products and have knowledgeable associates who care first about our customers, and their animals. Training is a key element for our Certified Expert staff and you can depend on us for Certified Expert advice!
Expert Articles & Advice
December 1, 2013
Like any sport, hunting requires special clothing and fabrics. These fabrics are designed to increase your ability to hunt with more success and safety. Choosing hunting clothing and fabrics largely depends on the region, weather, and game being hunted.
December 1, 2013
More often than not, horses will go a significant amount of time without drinking water. Many horse people are familiar with the old saying that 'You can lead a horse to water, but you can not make it drink.
Special Offers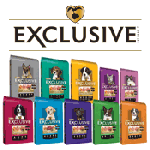 Exclusive dog and cat foods are now buy 8, get 1 free!
Purina Equine Videos
Chris Hickey, Purina ambassador and director of training at Hilltop Farm, Inc., shares why he feeds Purina® FreedomFlex™ Joint Health Product.
Quick Contact & Hours
Mon - Fri
8:00 am - 6:00 pm
We will be closed November 22nd until November 26th for Thanksgiving.