Being a Purina Certified Expert Dealer means that we offer a complete line of quality Purina feed products and have knowledgeable associates who care first about our customers, and their animals. Training is a key element for our Certified Expert staff and you can depend on us for Certified Expert advice!
Bulletin Board
We will close Wednesday, 11/26 at 6:00 pm and will re-open on Monday, December 1st.
Expert Articles & Advice
November 1, 2014
Most pet owners are convinced that their furry family members have feelings, too. Fans of the animal-free lifestyle often express their skepticism, but proof of animals' emotions is well-documented.
November 1, 2014
Goats are the golden animals of agriculture. Versatile and valuable, they are bred and raised both for fun and for profit. Their independent, spirited nature is often a challenge for beginners to contend with, but their affectionate tendencies make raising them a reward.
Special Offers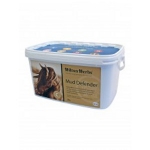 While supplie last bye Hilton Herbs Mud Defender and receive a FREE T-shirt with their first Mud Defender supplement purchase!
Valid 11/12 - 12/31/2014
Purina Equine Videos
New Purina® SuperSport™ Supplement - Proven, Faster Recovery
Quick Contact & Hours
Mon - Fri
8:00 am - 6:00 pm
We will be closed November 22nd until November 26th for Thanksgiving.